1912 Renault Opera Coupe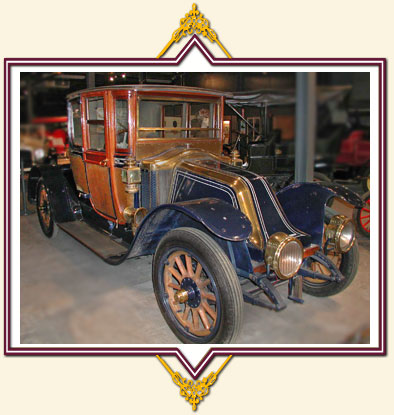 As far as we know, this is the only Renault "Opera Coupe" in existence. The chassis was built in France, the body was by Quimby, USA.
Louis Renault made his first car in 1898, in the backyard of his parents' house. It had a De Dion 273cc engine. Upon receiving orders from potential customers, he founded Renault Fréres in Billancourt, Seine with his two brothers Fernand and Marcel.
Like many automakers of the time in both Europe and America, Renault built only the chassis, which was then shipped to private coachbuilders for finishing. This method was employed well into the '30's.
From 1900, Renault used 500cc De Dion engines. They then went on to twin-cylinder models such as the 1060cc 8cv and the 4398cc four-cylinder 20cv. Many of the twin-cylinder Renaults were used as taxis in Paris and London, and were also the first taxicabs in New York.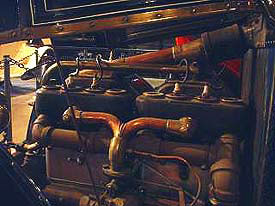 Renault was the first to create enclosed cars, and also the first to use a drive shaft instead of belts or chains. Renaults were also among the fastest cars in 1901-1903, with speeds over 60mph. Renault won the first Grand Prix run in 1906.
By 1912 Renault Fréres had made 34,000 cars and offered 15 different models, of which the best was the six-cylinder 7539cc 40cv. It became the flagship of the Renault range and would fit coachwork from the greatest coachbuilders of the period. It was considered the most elegant vehicle on the road. A new Renault 40 cv model, the type DT, appeared in July 1913, introducing two three-cylinder blocks instead of three pairs. This car could reach a top speed of over 100 km/h.
By W.W.I, Renault had become one of the most important manufacturers of cars in Europe. During the war the Renault taxis became the legendary "Taxis de la Marne".