Big Boy Days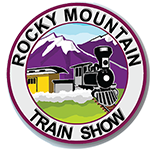 Rocky Mountain Train Show at the Forney Museum
July 22 and 23rd 2017
Reminder: Brighton Blvd is a one way street due to construction. Please reference the map on the main page for more information.
Due to a lack of parking from the construction carpooling is strongly advised.
Colorado Collectibles
Do you love ANTIQUES ROADSHOW? Do you have an antique or collectible you would love to know the value of?
Do you have a hidden treasure in your attic? Find out!
Join CPT12 and Cowan's Auctions for the Colorado Collectibles Appraisal Fair!
Colorado Collectibles will be here Sunday, August 13th from 10 am to 3 pm.
Tickets and more information can be found here.
Intern Opportunities
We have intern opportunities available. Please visit here for more information.
Hours and Admission
Monday-Saturday 10am to 4pm
Sunday 12pm-4pm
Admission Rates:
Adults...............$11.00
Seniors(65+).....$9.00
Children(3-12)...$5.00
Children under 3..Free
*Museum Parking is Free*
*Event parking may vary*
Holiday Closures
We are closed the following holidays:
New Years Eve
New Years Day
Easter
Independence Day
Thanksgiving Day
Christmas Eve and Day