Hit the Road!
Sally Pearce is a former executive director and board member of National Scenic By Ways Foundation. She is currently President of SJPearce Consultants. Sally will overview 4 scenic byways of Colorado. Saturday, June 3rd from 1 - 3 p.m.
Big Boy Days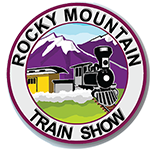 Rocky Mountain Train Show at the Forney Museum
July 22 and 23rd 2017
Intern Opportunities
We have intern opportunities available. Please visit here for more information.
Hours and Admission
Monday-Saturday 10am to 4pm
Sunday 12pm-4pm
Admission Rates:
Adults...............$11.00
Seniors(65+).....$9.00
Children(3-12)...$5.00
Children under 3..Free
*Museum Parking is Free*
*Event parking may vary*
Holiday Closures
We are closed the following holidays:
New Years Eve
New Years Day
Easter
Independence Day
Thanksgiving Day
Christmas Eve and Day