Mr. Moffat's Hill a lecture by author Stan Moore
Hill Hell: The story of Rollins Pass, the highest railroad in North America.
It was intended to be a quick fix while a tunnel was drilled under the continental divide.
Snowslides, derailments, cave ins, and other barriers were met and overcome.
Learn how this railroad helped shape modern day Colorado.
Based on Moore's new historical novel, Mister Moffat's Hill.
Saturday, July 8th at 3 pm.
Big Boy Days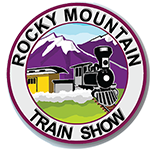 Rocky Mountain Train Show at the Forney Museum
July 22 and 23rd 2017
Reminder: Brighton Blvd is a one way street due to construction. Please reference the map on the main page for more information.
Due to a lack of parking from the construction carpooling is strongly advised.
Intern Opportunities
We have intern opportunities available. Please visit here for more information.
Hours and Admission
Monday-Saturday 10am to 4pm
Sunday 12pm-4pm
Admission Rates:
Adults...............$11.00
Seniors(65+).....$9.00
Children(3-12)...$5.00
Children under 3..Free
*Museum Parking is Free*
*Event parking may vary*
Holiday Closures
We are closed the following holidays:
New Years Eve
New Years Day
Easter
Independence Day
Thanksgiving Day
Christmas Eve and Day