Saturday April 4, 2015 at 1 PM

The Forney Museum Lecture Series will continue with:
America and the Passenger Train
Join us at the Forney Museum to watch Richard Luckin's documentary about the history of the American Passenger Train and speak with the director! This documentary explores passenger trains in America from the 1830s to the early twenty-first century. It will take viewer on a journey from the use of wooden coaches to streamlined trains to Amtrak's Acela Express. Any train or travel lover will enjoy this history of passenger service in America!
Cost: $3 per person, $2 for members
---
Saturday, April 25th - Sunday, April 26th
Doors Open Denver: Explore Our City Inside Out
The 11th annual Doors Open Denver, presented by Denver Architectural Foundation, is the premier event showcasing Denver inside out. On Saturday, April 25 and Sunday, April 26, Denver buildings will open their doors to the public for exclusive and rare viewing opportunities, exposing the inside of Denver's unique urban fabric.
Click the logo for more information!

---
---------------------------------------------------------------------------
All our events can be found on our Facebook Page.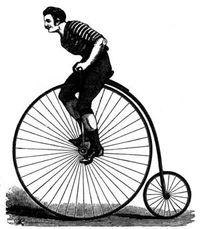 Click the Pic for More Info!