Antique Cars, Locomotives, Buggies, Bicycles, Motorcycles,
Rare & Exotic vehicles, and more...


The Forney Transportation Museum is a one-of-a-kind collection of over 500 exhibits relating to historical transportation. It began with antique cars, but soon expanded to include vehicles of all kinds. Some of these are familiar, while others spark the imagination.

'Big Boy' -The World's Largest Steam Locomotive • Forney Locomotive
• Railcars, Cabooses, Coaches and a Dining Car • Antique Cars • Buggies
• Carriages • Wagons• Fire Engines • Aircraft • Trolleys • Denver's only Cable Car • Steam Tractors • Motorcycles • Bicycles • Tricycles • Models • Costumes• Music Boxes & Much, Much More
Come see them all!
Starting February 1st
"From Wood to Vinyl"
Woodie Station Wagons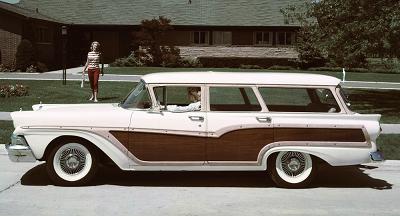 Due to Popular Demand...
Now Extended to May 31st, 2013!!!
The Forney Museum is Now Open on Sundays
Starting May 5th!
Need something to do on a Sunday Afternoon? Bring the family down to the Forney Museum! We will be open Sundays starting May 5th from 12pm to 4pm!
Looking for the perfect place to hold your party or event?
The Forney Museum is the perfect place to book your event! We have multiple meeting facilities, and you can even dine alongside our marvelous collection of antique automobiles. Stop by The Forney Museum and book your event today!
Contact Monica (303)-297-1113
Due to increased security measures, NO BAGS of any kind are allowed in the Museum.
(This includes: purses, backpacks, diaper bags, etc...)
---
---